The Pierre & Alexandra Boulat Grant
The grant Pierre & Alexandra Boulat 2015, supported by LaScam, has been given to a Spanish photographer Alfonso Moral, working with agency Cosmos. Alfonso has been working lately on the city of Tripoli, Lebanon. The wounds of the conflict between the Sunni and Alawi communities have transformed the city into a smaller scale reproduction of the conflict prevailing in neighboring Syria. The project, "Shadows of Tripoli", aims to show daily life in this divided city, and the constant problems faced by a population that is permanently threatened.
The jury was made of : Pascal Briard (ex-Canon), Jean-François Camp (head of Laboratory Central Dupon Images), Jean-Claude Coutausse (photographer representing LaScam), Simon Edwards (artistic director of Salon de la Photo), Sylvie Grumbach (Head of 2ème bureau), Pascal Maitre (photographer) and Marc Simon (editor in chief of magazine VSD)
Alfonso Moral will receive his grant on Thursday 2015 during a screening evening of the Festival Visa pour l'Image in Perpignan
– – – – – – – – – – – – – – – – – – – – – – – –
In order to to assist photojournalists struggling with the economic hardships associated with this profession, the Association is promoting an annual Grant, endowed by Canon France.
The award is presented to a professional photographer of any age, sex or nationality who wishes to cover a social, economic, political or cultural issue in a journalistic manner, on presentation of a dossier. The Award is given in order to allow the winner to produce a story that has never been told but that the photographer cannot find support for within the media.
The grant is attibuted every year, during the festival Visa pour l'Image à Perpignan. Depending on the quality of the work done, it can be either exhited or projected during the festival, a year later, and exhibited at the Cosmos Galerie in Paris with a catalogue printed. Former winners of the award were:
Year 2014: Kosuke Okahara. to end his 10 years project on drug in Columbia "Any Given Day" which shows the never ending cycle of violence in Cali. Cali is the center of cocaine production ranked one of the top 10 highest homicide rate cities in the world. Kosuke would like to focus on the daily life of the new generation of gangsters who, after the Cali Cartel disappeared started forming small narco groups fighting each other.
Year 2013: Arnau Bach with his project on "Marseille". After a fantastic work done by Arnau on Paris suburbs, he wants to explore Marseille, its poor suburbs, stigmatized for criminality, the traditional fishing sector which has seen its share of the port diminished and the inhabitants who have been forced to leave the popular areas of the centre.
Year 2012: Maciek Nabrdalik with his project "Economic migrations".
Maciek investigates in Portugal, where due to the crisis the immigration has increased by 40%. He concentrates on Anabela, a young artist who decided to turn her back to her life in Lisbon and start a new life in London. He also plans to investigate Greece which is facing the risk of millions of people to loose their jobs, who will probably look for work abroad and Italy, which is the second in endbtedness among Euro nations.
Year 2010 : Lizzie Saadin with her project: "Promised land, promised women" featuring women and minors, victims of trafficking in Israel. Each year from 3 000 to 5 000 women and girls victims of trafficking are brought into Israel to work, mainly in the sex industry.
Year 2009 : Masie Crow with her project: "Lost in the cycle of poverty". The emotion effects poverty can have on an indivudal, through the eyes of one young woman, April, living below the poverty line in Southeast Ohio, as she comes of age in a life style that is not easily escaped.
Year 2008 : Jean Chung with her project : "tears in Congo". Jean has been following some of the women who in Congo, have suffered violiation from men and show the physioogical and psychological consequences of their trauma.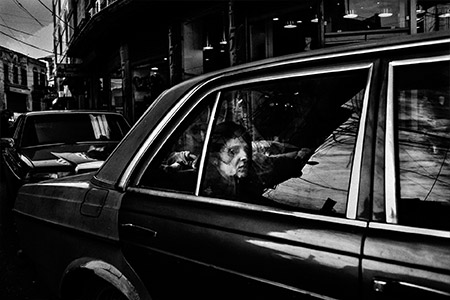 2015 - Alfonso Moral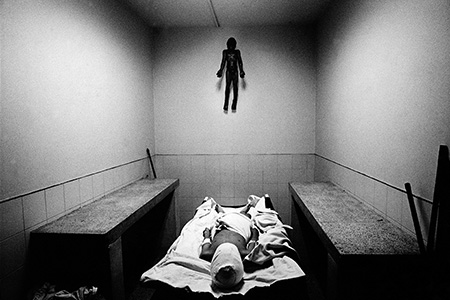 2014 - Kosuke Okahara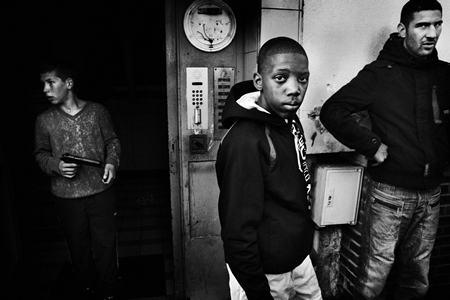 2013 - Arnau Bach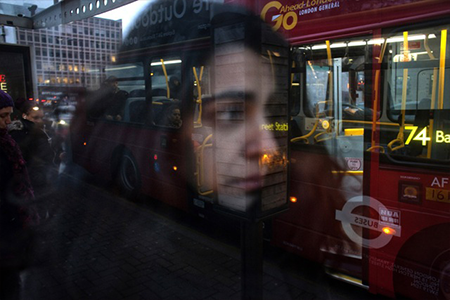 2012 - Maciek Nabrdalik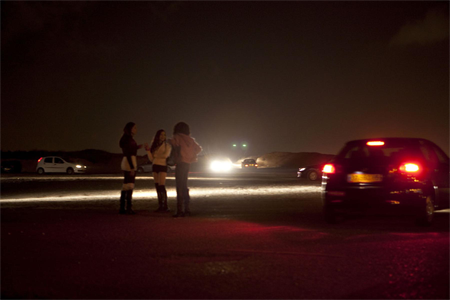 2010 - Lizzie Saadin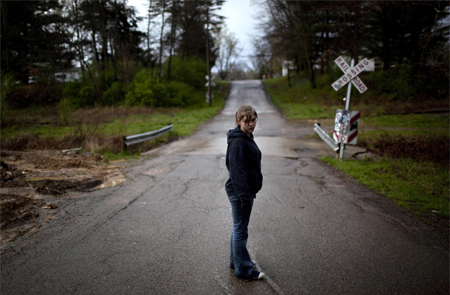 2009 - Masie Crow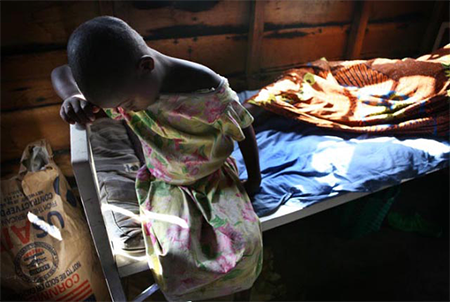 2008 - Jean Chung